A toolbox for creating a cartoon character you can use for your first Character Animator project. In Photoshop or Photoshop sketch you build your own character from a »faces catalog«. Then hand the project to Adobe Draw to ink the character.

I drew up this process to use it in a workshop: »I want to create my own character in Character Animator but I can't draw a stick figure«.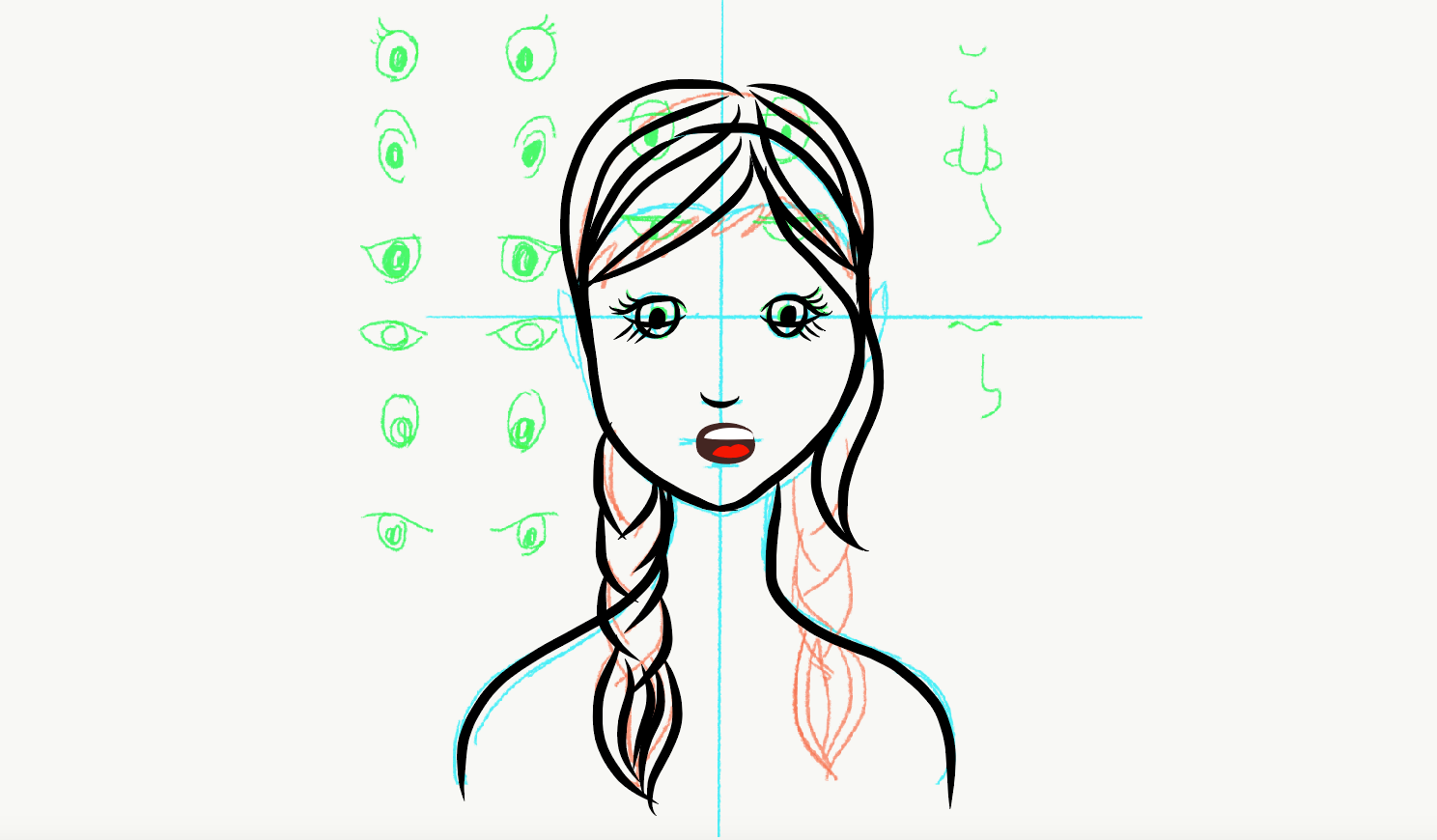 Then hand it to Illustrator to create the layer structure and colorize it. I find it easier to visualize the character structure like this.

Then import the puppet into Character Animator to animate it.