My entry for Adobe Live on April 19, 2018. I love Character Animator, so I really wanted to participate with my own puppet. This is not my first puppet, but I'm far from being experienced, so it was slightly adventurous to try and create a puppet in the short timeframe. I'm slightly obsessed with Venus, so I did this small scene featuring her in her first live show.

With this entry I won the third contest of the day. The recording can still be watched here:
https://youtu.be/Nm2L_x3hGFc
(and while you're there, make sure you watch the other ones, there's always so much to learn).
In its current state the animation took me about 5 hours to complete.
I started in Illustrator Draw, because I couldn't have finished this in Illustrator on time. Drew several different states of hair and arms. There is no movement in other parts of the body.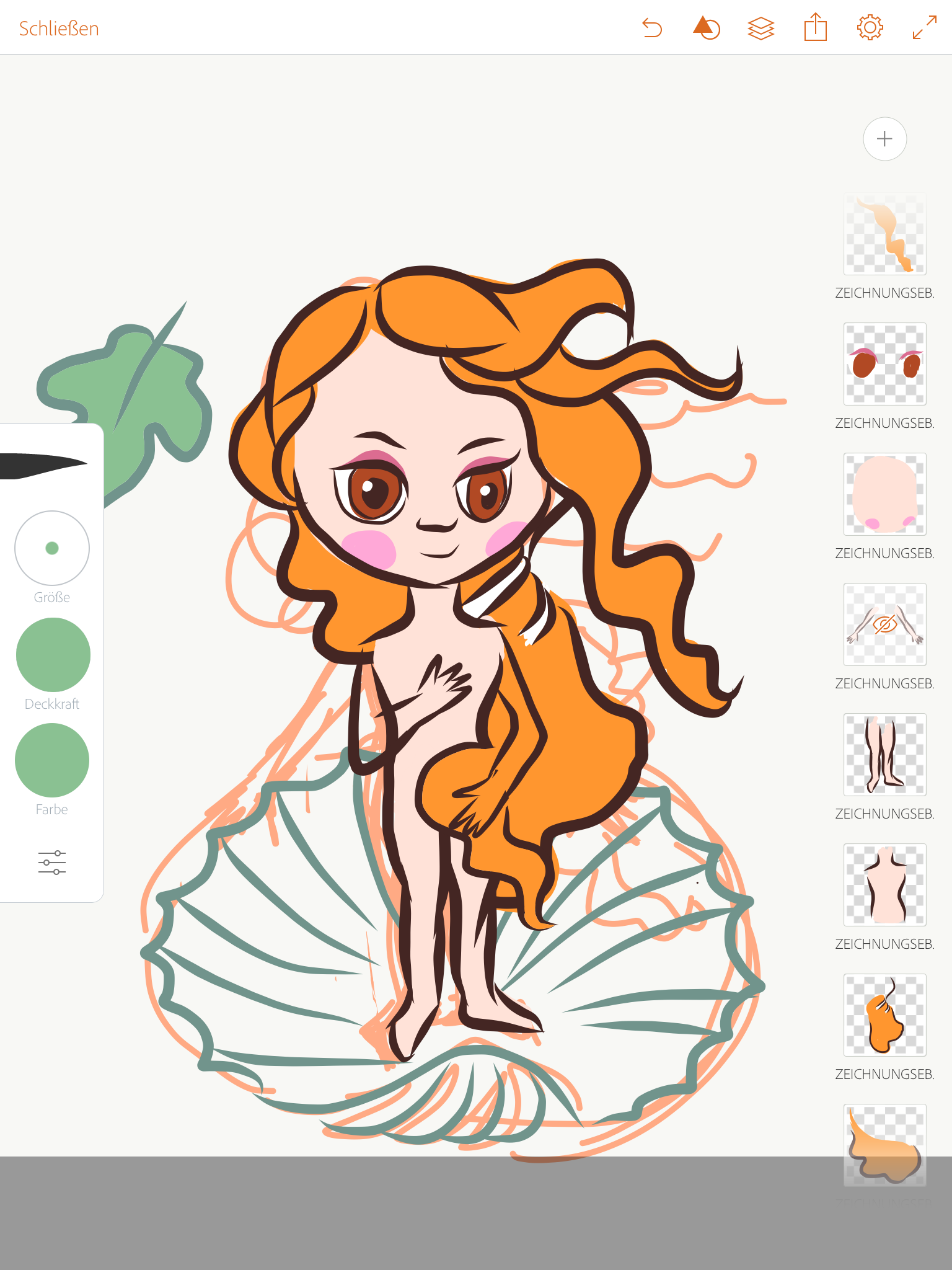 The replay of the illustration in Illustrator Draw:

There are already some layers in this, but I would need some more structure and would also need to add some more elements and of course the mouth states. Pushed this to Illustrator.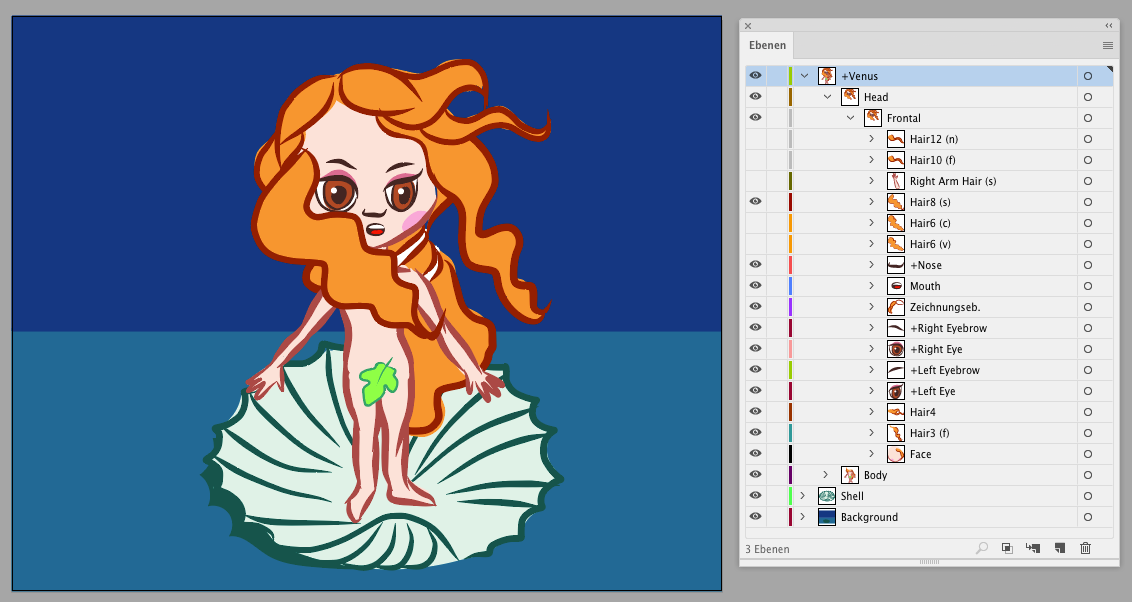 I could copy the different mouth shapes from an older project. Just had to slightly recolor them. To create some more arms states (Venus hiding her private body parts) I used Illustrator's new puppet warp tool. I also did some preparation for the rigging by naming my layers appropriately.
Then created the project in Character Animator and imported the Illustrator file. Some work was still left to do, but I would always recommend decent layer names and hierachy  in Illustrator, because I find it easier to do stuff there.
Then I recorded the voice and in another take the triggers. I then rearranged the states of hair and arms in the timeline.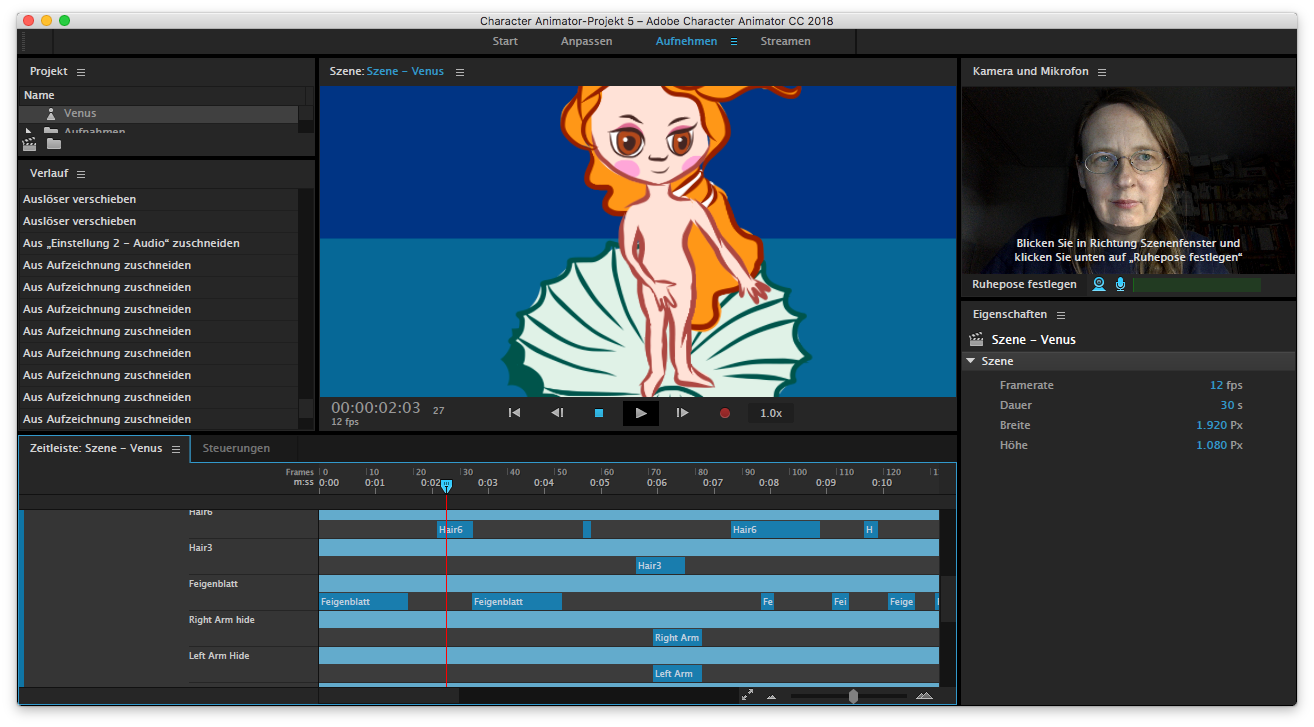 Luckily Media Encoder finished on time so I could upload it and enter 4 minutes ahead of the deadline.
Please see my other Character Animator projects:
Santa Claus
|
Tool Guys
|
Lion
Thanks for watching!