I like animals, they make attractive subjects for my tutorials and books. Their features such as hair and skin or eyes are interesting to demonstrate vector techniques. So I have drawn many animals for my writing. On top of that I sometimes just practice drawing or take part in events like »Inktober«. These are some of the drawings.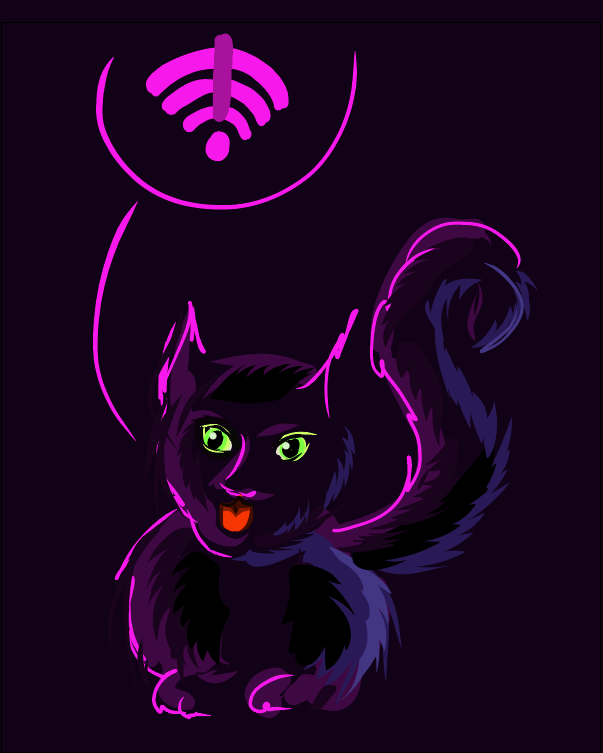 »Unglücksbote | Bringer of Bad Tidings« (part of the 365doodlesmitjohanna challenge, Friday, Jan 13, 2017)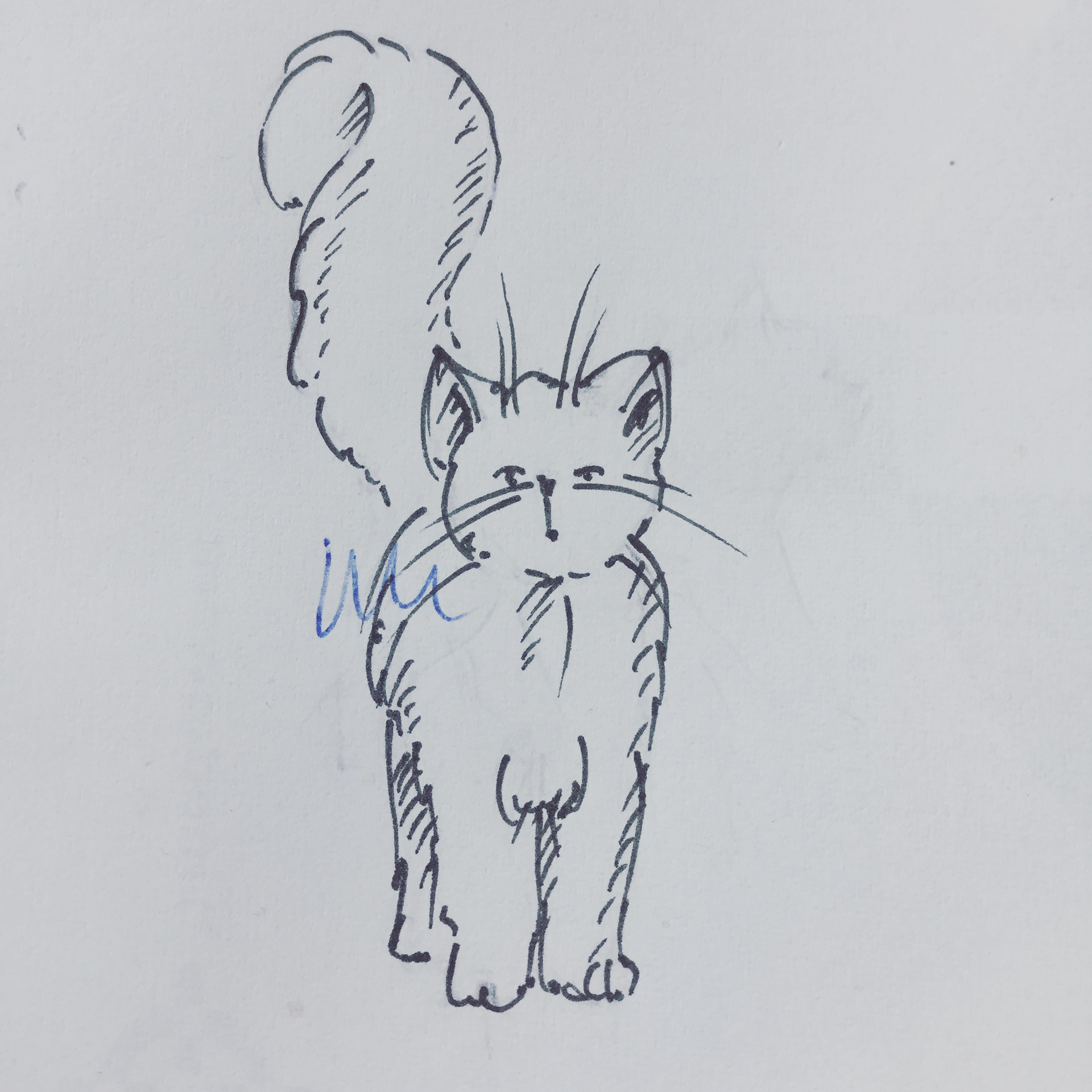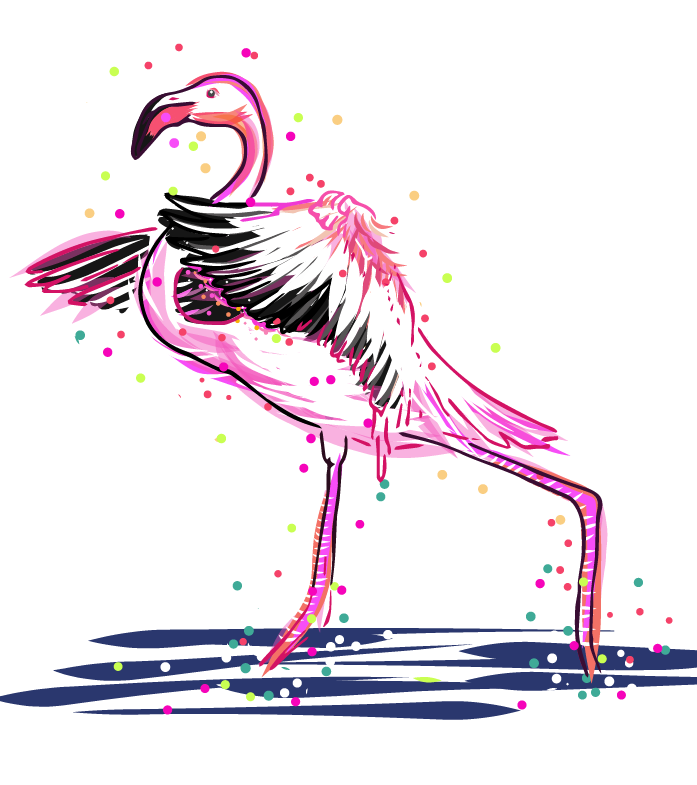 Drawing of a flamingo made with Adobe Capture, Adobe Photoshop Sketch and Adobe Draw. Finalized in Illustrator. I wrote a two-part tutorial (in German) about the process for »Creative Aktuell«:
Sketching
and
vector-drawing
the bird.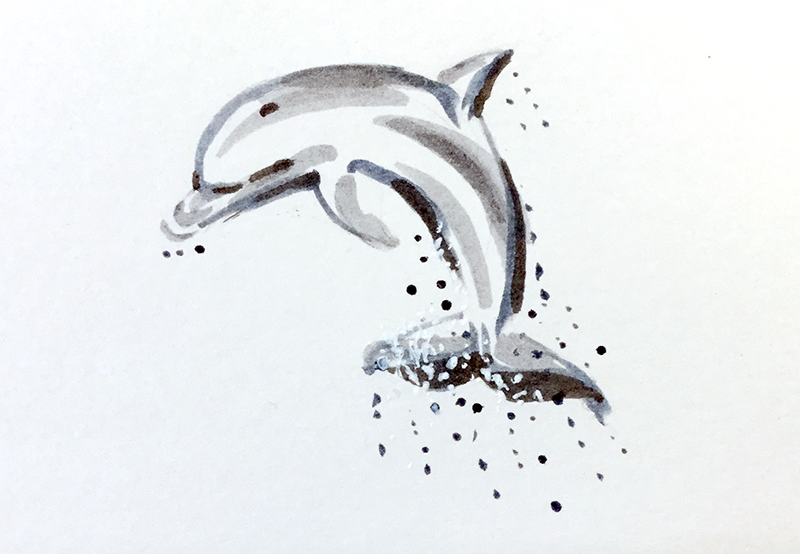 Inktober 2016 »wet« – a dolphin (this drawing is 6 cm wide)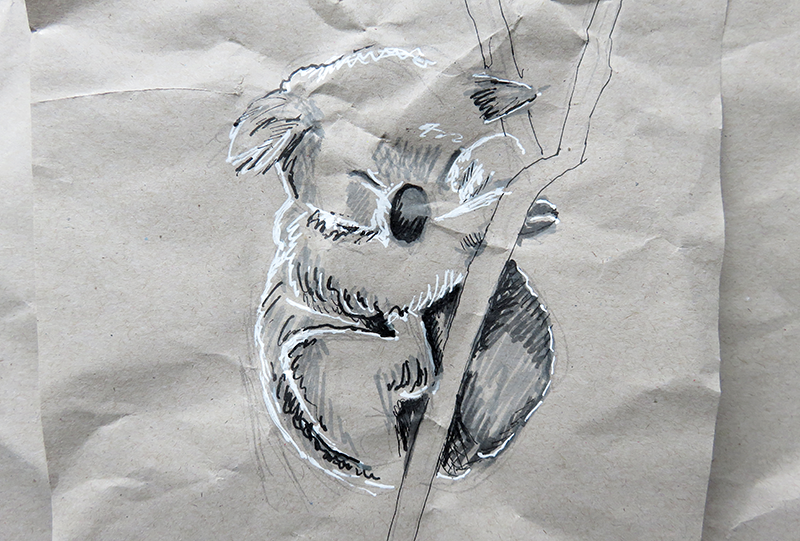 Inktober 2016 »relax« – koala sleeping on a tree (drawing on packaging paper)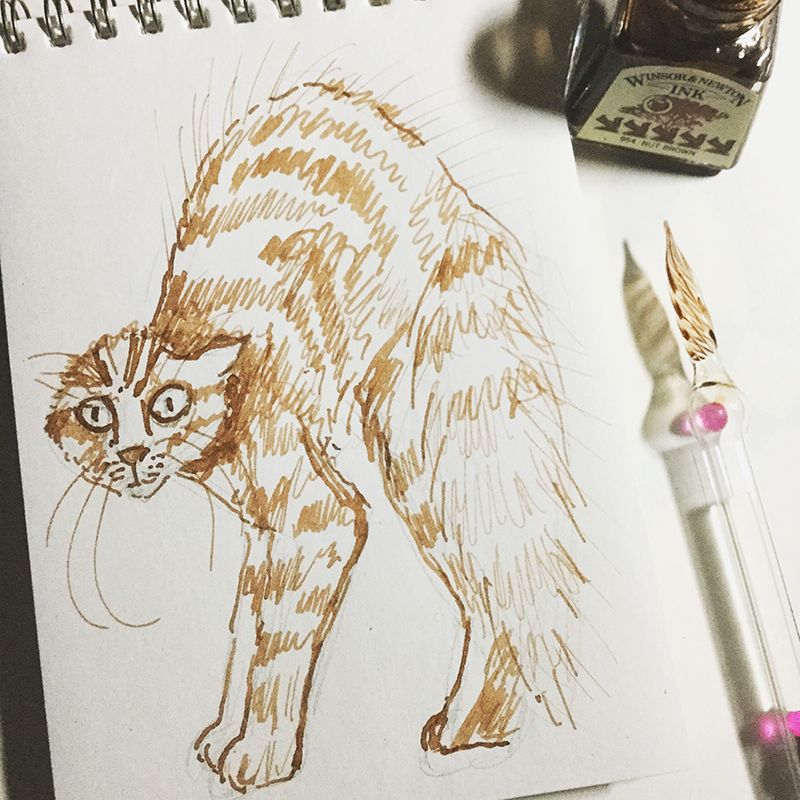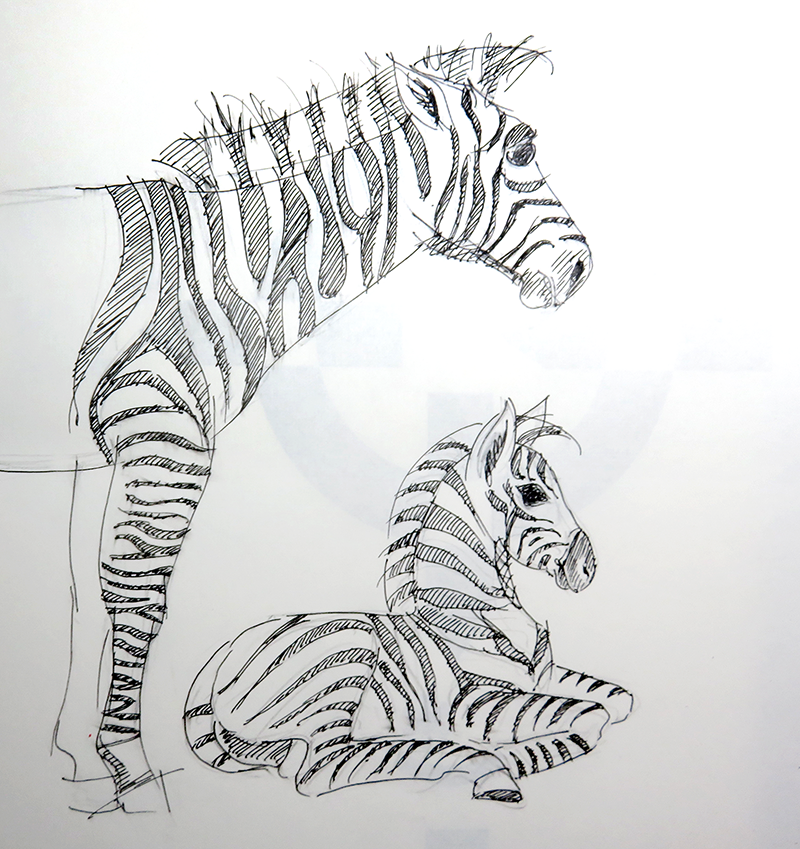 Inktober 2016 »worried« – zebra guarding her foal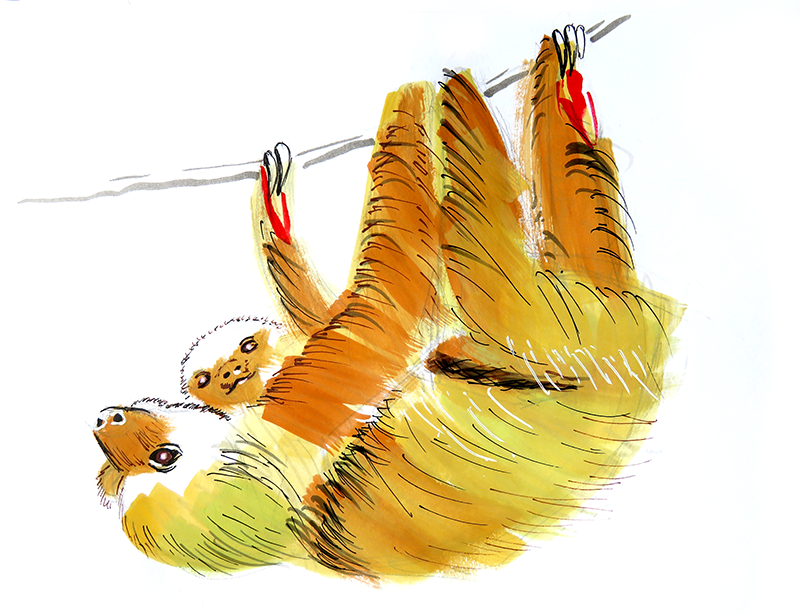 Inktober 2016 »transport« – momma sloth carrying her baby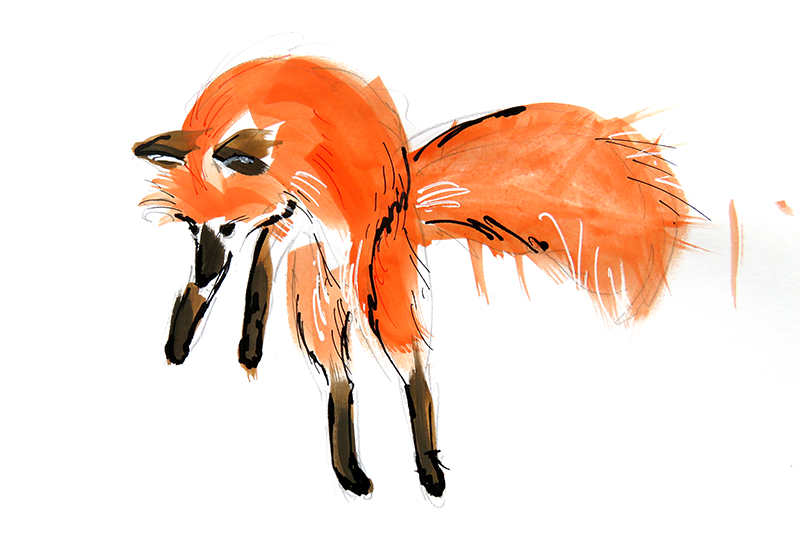 Inktober 2016 »jump« – a red fox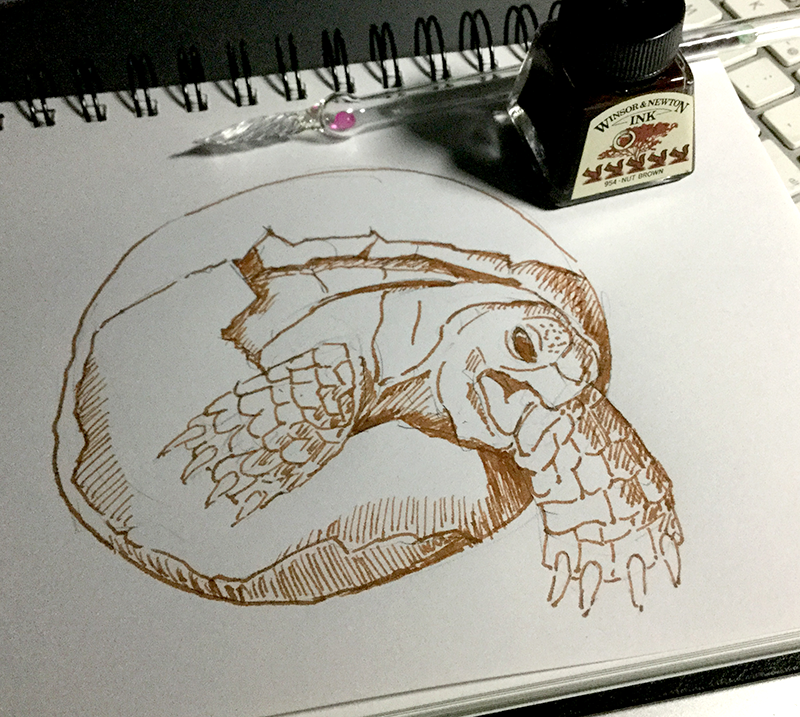 Inktober 2016 »broken« – glass pen drawing of a hatching turtle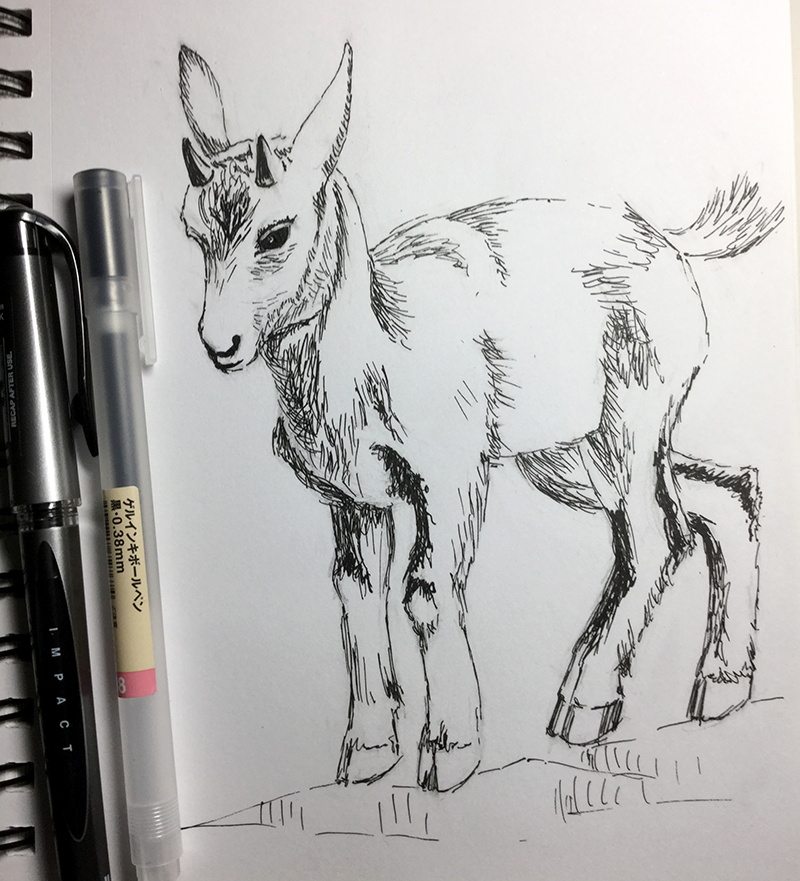 Inktober 2016 »rock« – fineliner drawing of a young capricorn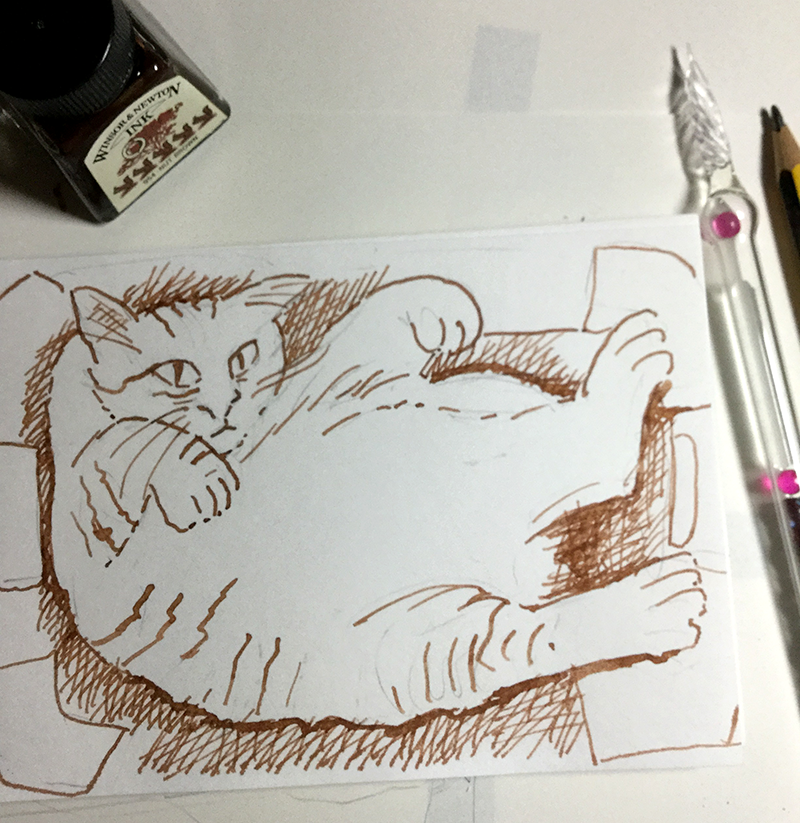 Inktober 2016 »hidden« – glass pen drawing of a cat in a box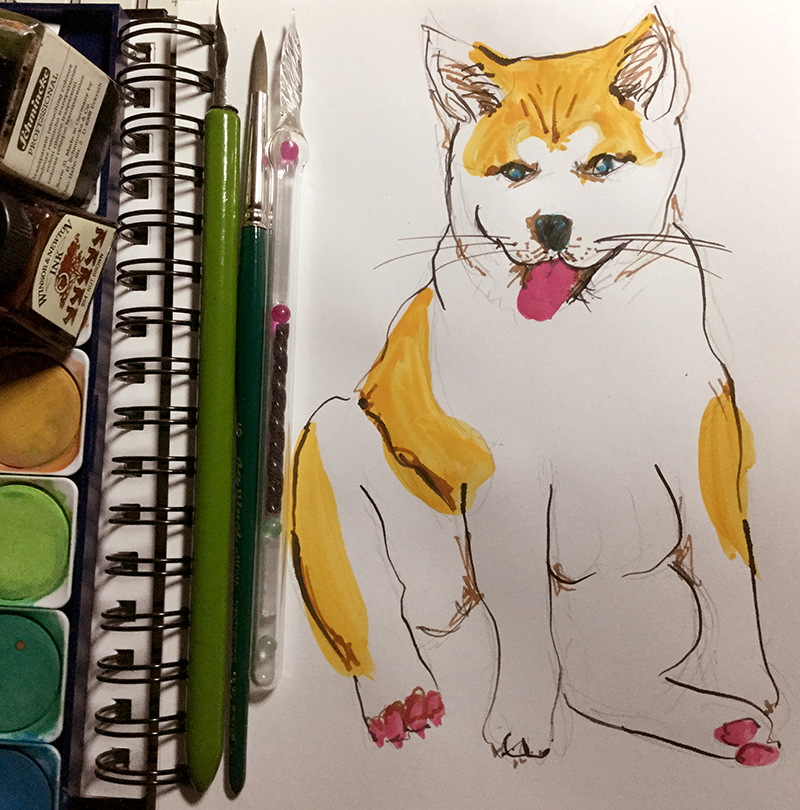 Inktober 2016 »sad« – remembering the story of Hachikō the Akita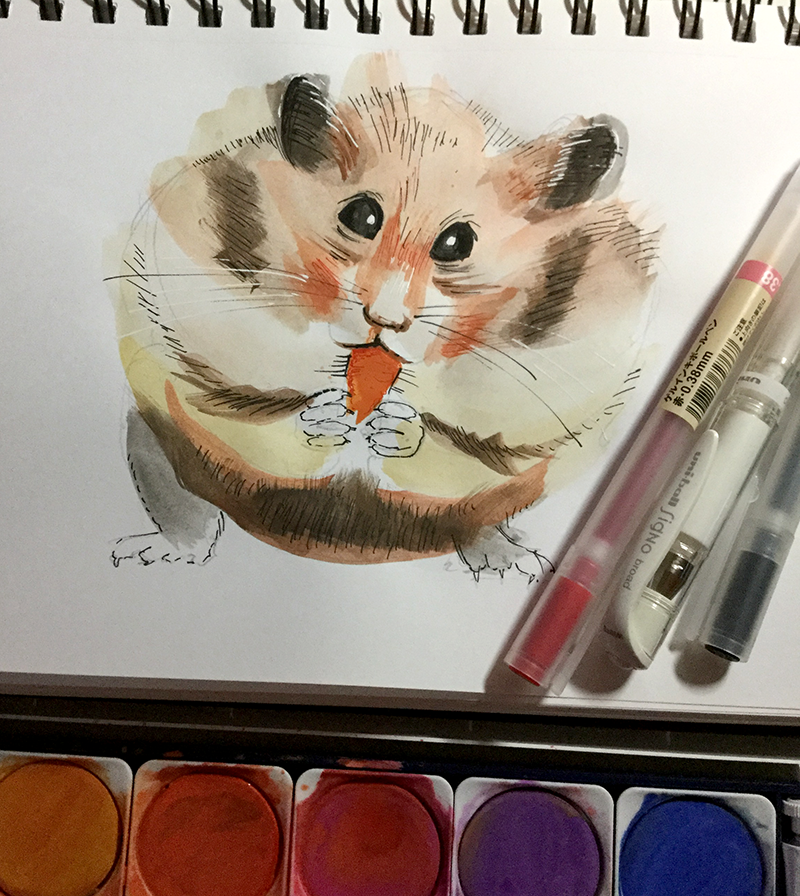 Inktober 2016 »hungry« – analog drawing of a hamster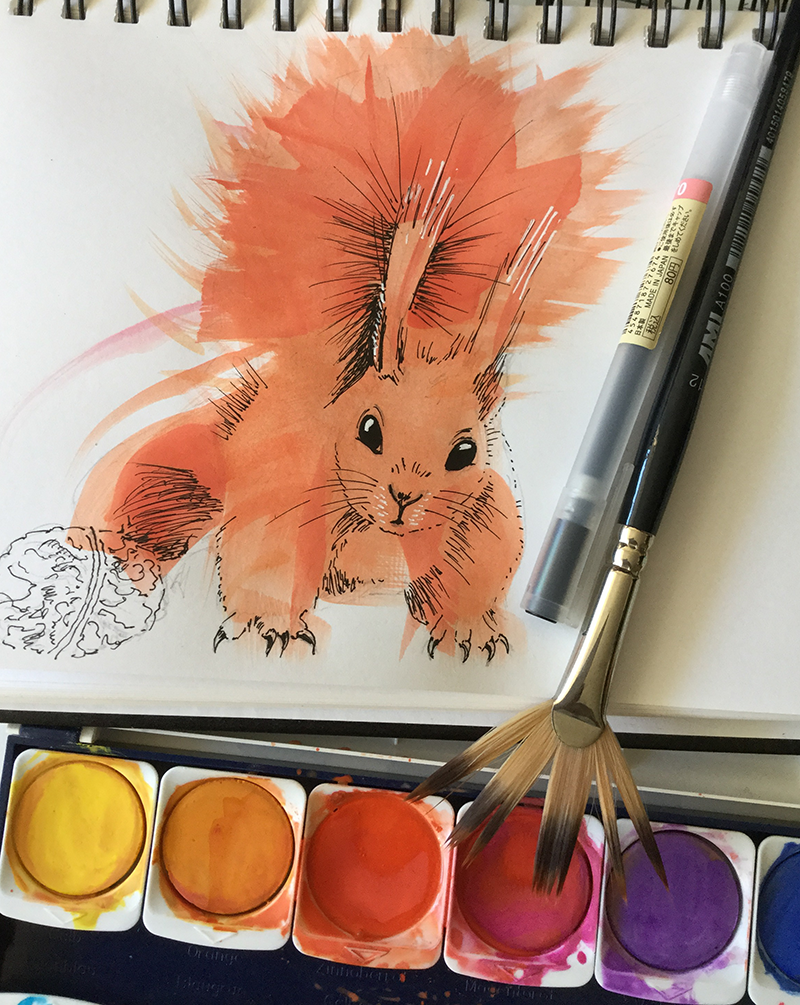 Inktober 2016 »collect« – analog drawing of a red squirrel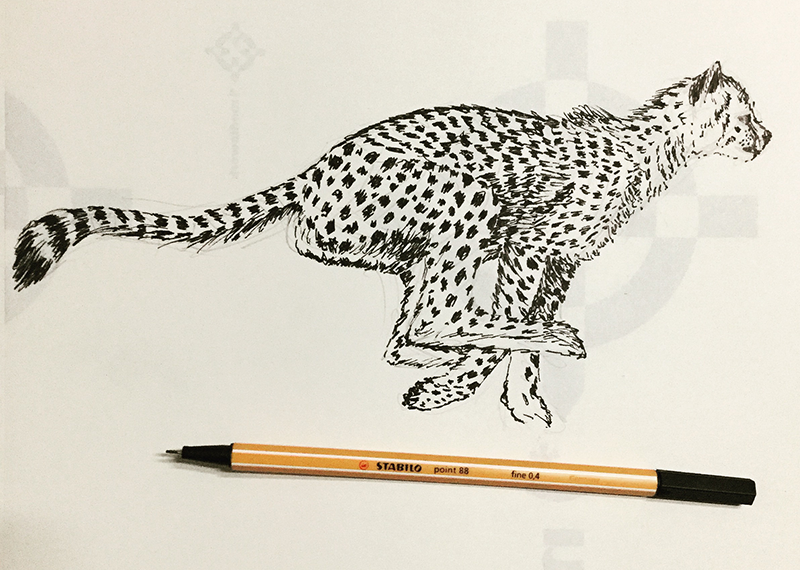 Inktober 2016 »fast« – analog drawing of a cheetah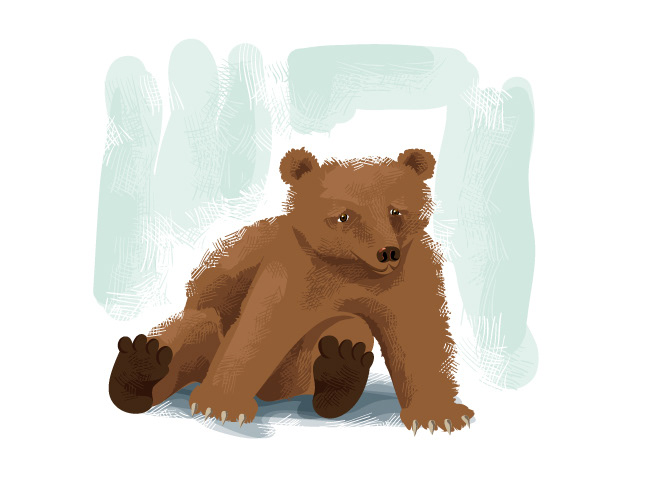 Bear drawn with Illustrator brushes – tutorial for »Illustrator aktuell«

Lion illustration imitating a sewn look – tutorial for »Illustrator aktuell«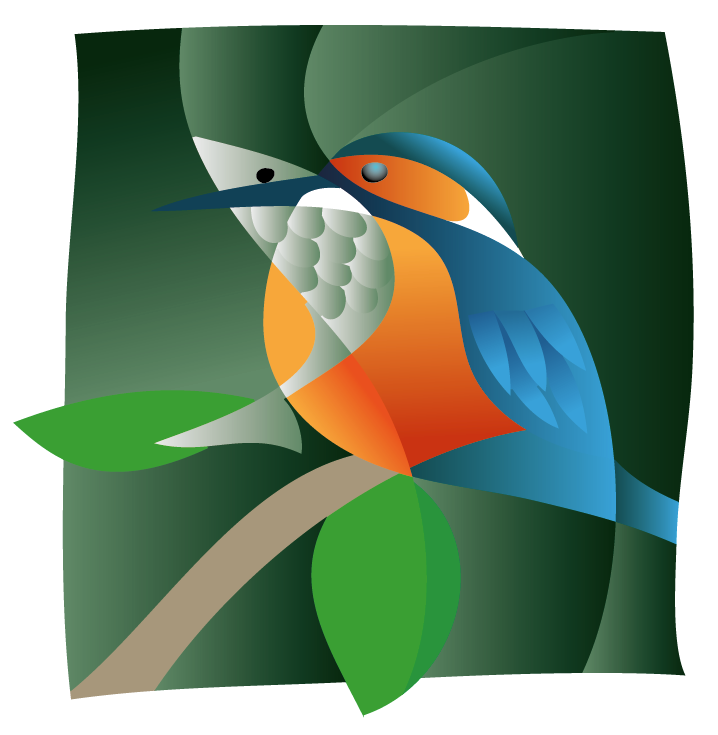 Kingfisher drawn using Illustrator's live paint function

Grungy bear - Illustration started analog, then scanned with Adobe Capture and edited in Illustrator.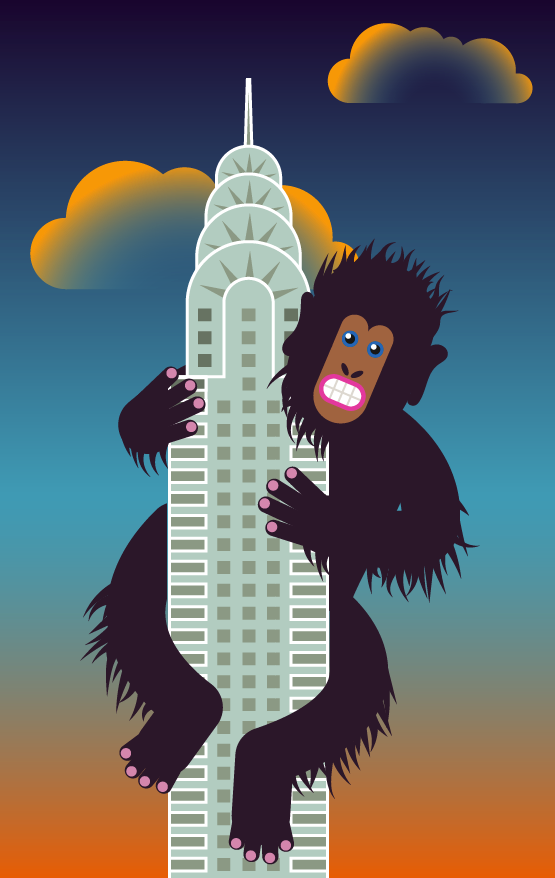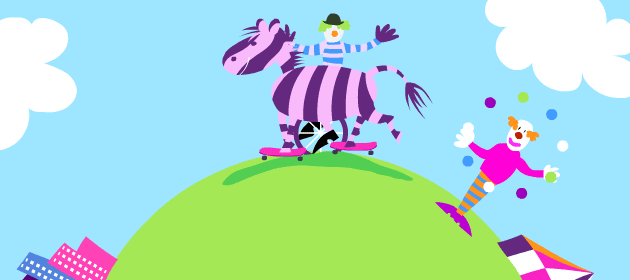 Atlantic puffin illustration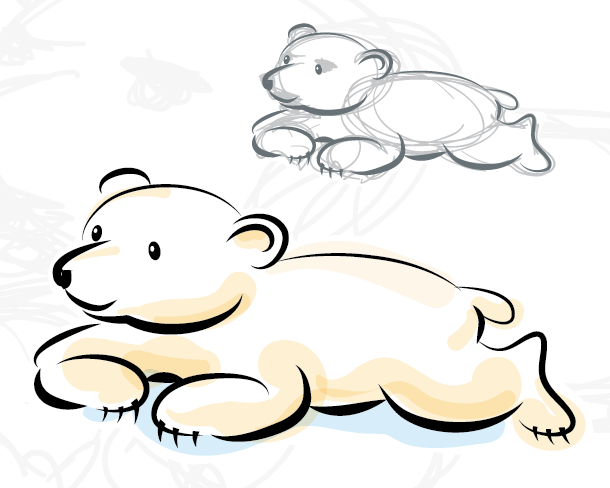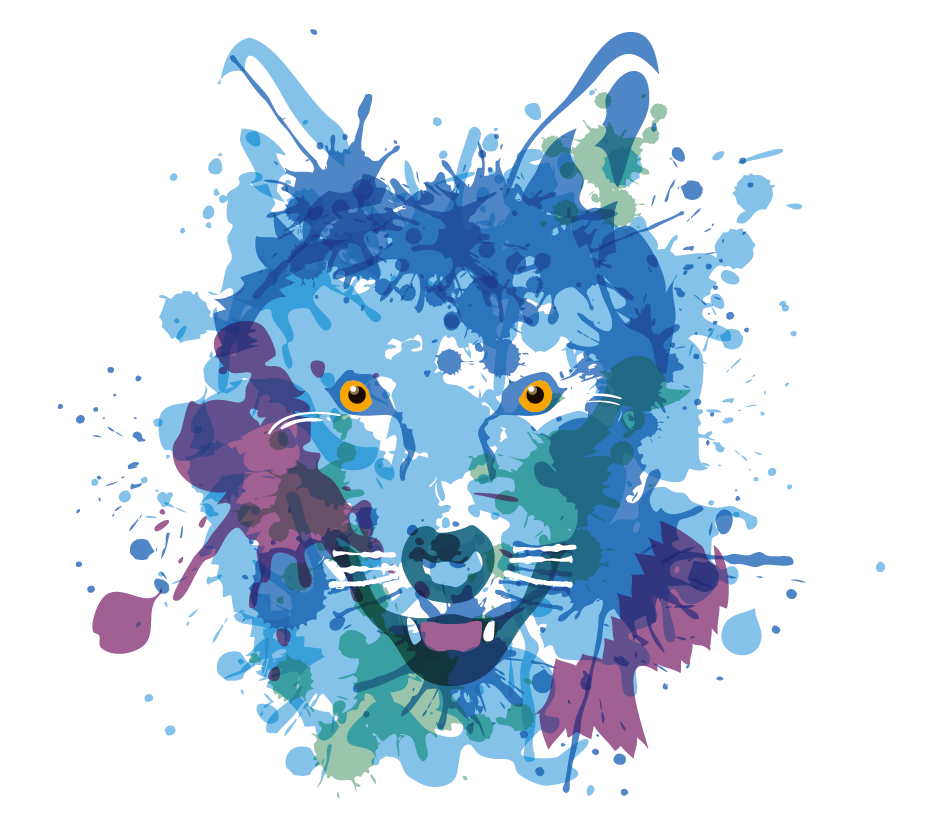 Wolf made of splashes – tutorial for »Illustrator aktuell«