This was initiated as an ABC Challenge by @kimmiadamek on Instagram. I can't do cute animals, so I developed this concept of famous or influential artists and artists that I just happen to like.
I'm a little proud of the fact that I even found artists for the X and the Y.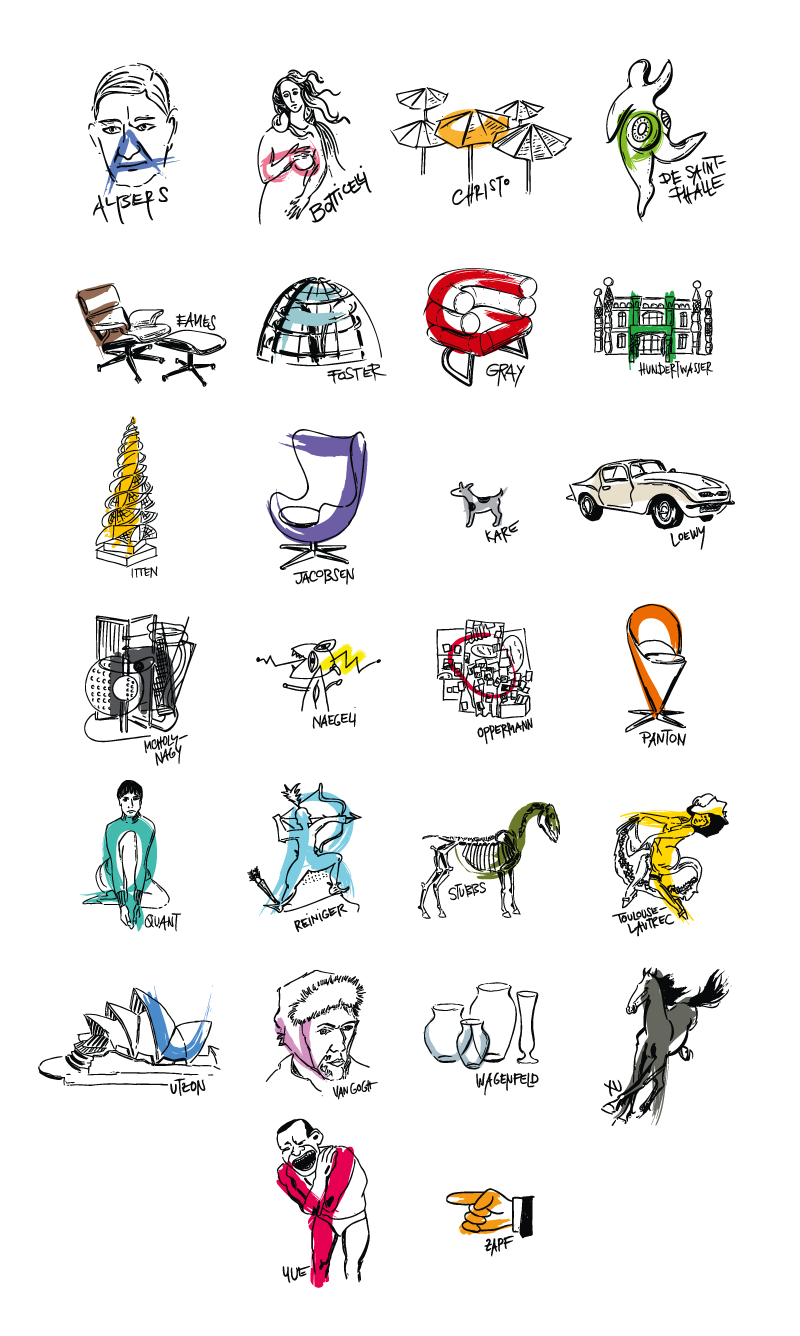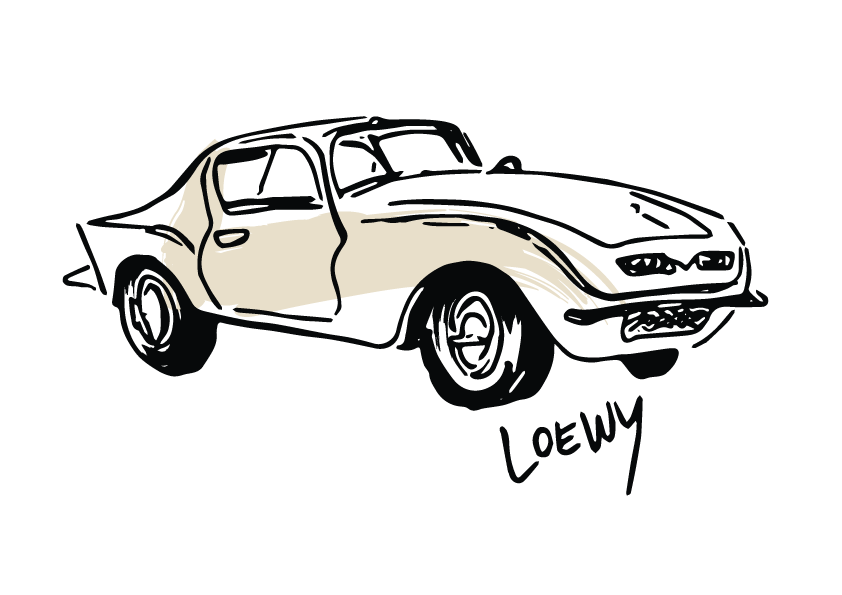 Raymond Loewy (1893–1986), Industrial designer. »Inventor« of the streamline design. The letter shows the body for his own BMW 507 that he designed and had made by Pichon-Parat.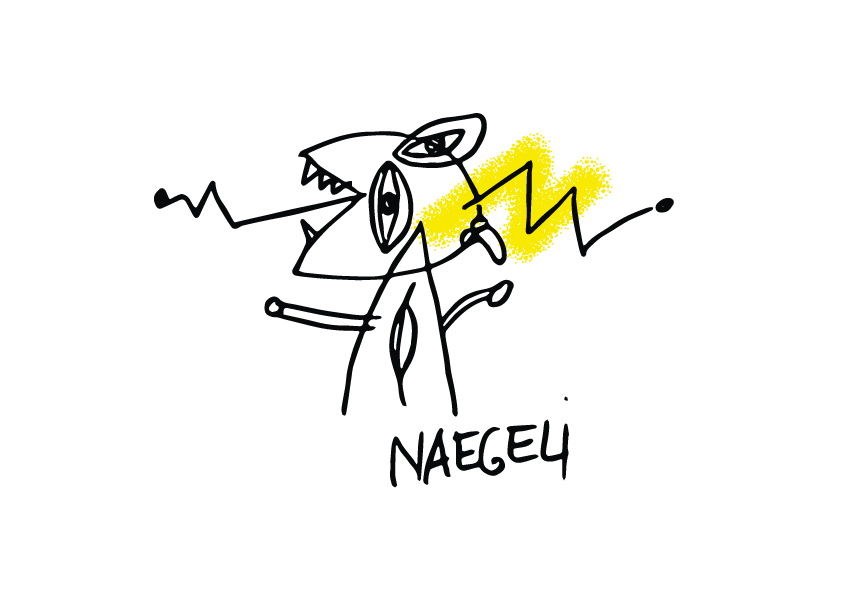 Harald Naegeli (born 1939), became known worldwide as the »Sprayer of Zurich«, the first famous Street Artist.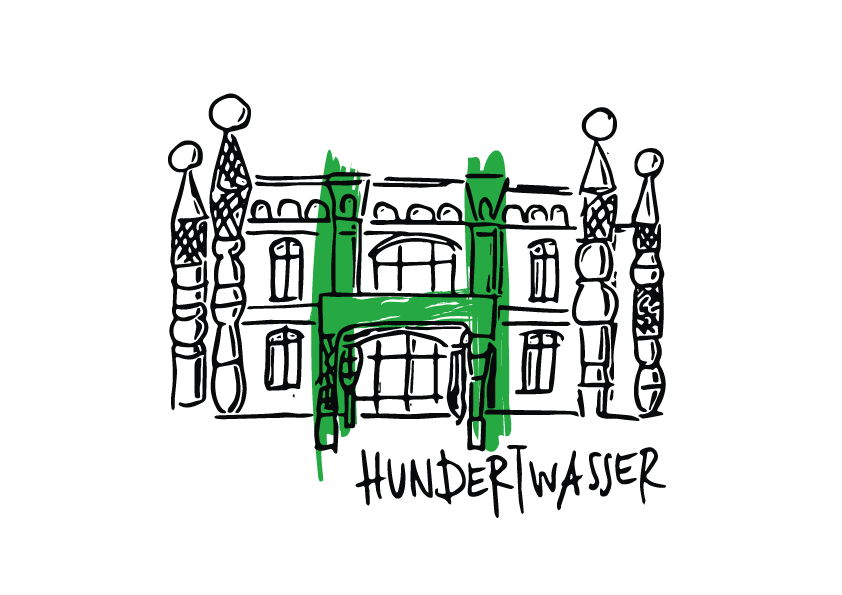 Friedensreich Hundertwasser (1928-2000), painter and architect who opposed the »straight line« and any kind of standardization. The letter shows his train station in Uelzen (Northern Germany) the »Hundertwasser-Bahnhof«.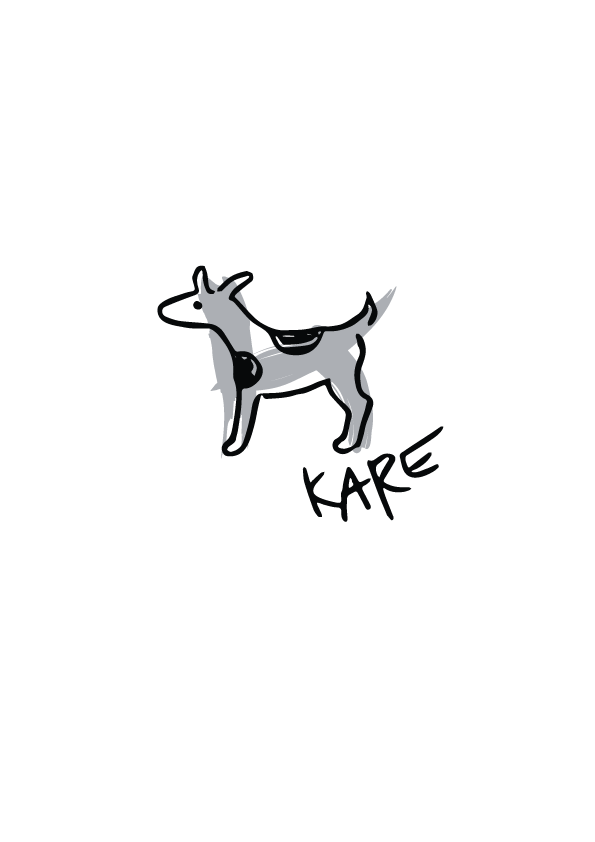 Susan Kare (born 1954), Apple's first interface designer as well as designer of some of their original fonts. The letter shows »Clarus, the dogcow« (that became an icon in itself – Moof!), which was used in the print dialog box to mark how printing was set up.
The artworks are all analog drawings on paper that I then vectorized with Capture CC.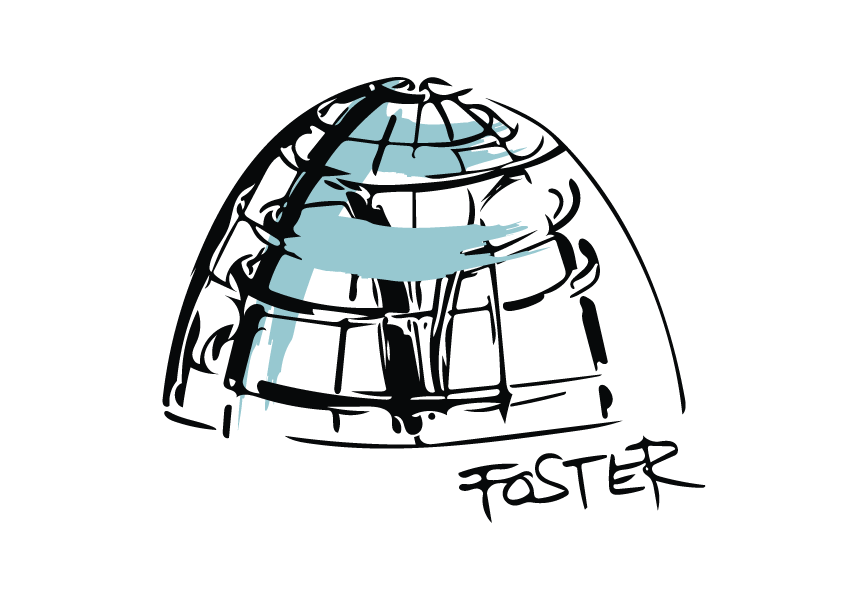 British architect Norman Foster (born 1935) designed a couple of landmarks all over the world, like the Gherkin in London, Hong Kong Airport, the Apple Campus Cupertino and the Dome of Reichstag in Berlin which is the template for this letter.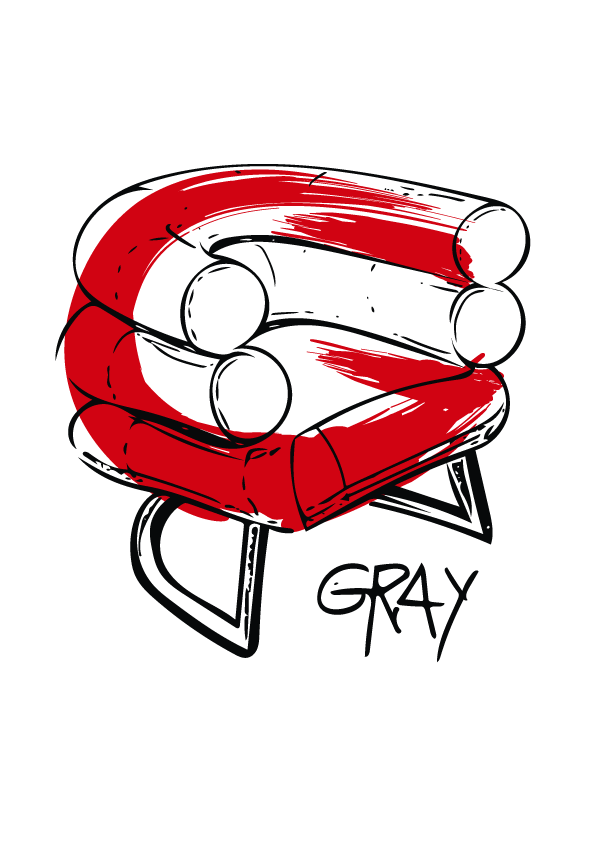 Irish interior designer Eileen Gray (1878–1976) was influenced by Art Nouveau and Japanese techniques. This Bibendum chair resembles the Michelin Man.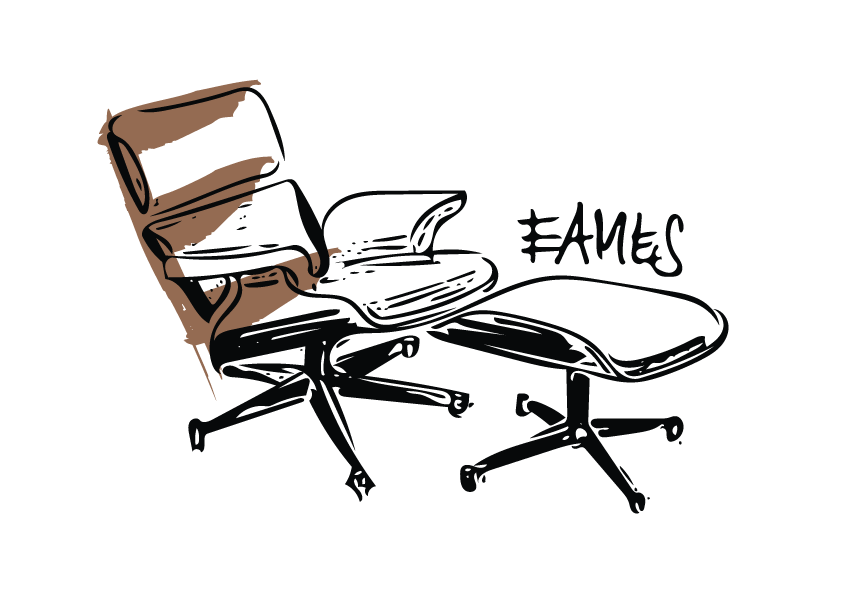 Ray (1912–1988) und Charles (1907–1978) Eames, US architexts, interior designer, exhibition designer and photographers did not only design furniture, but everything down to the hang tag. Their Lounge Chair is iconic, built on curved plywood shells, a technique they got to know in their work during WWII.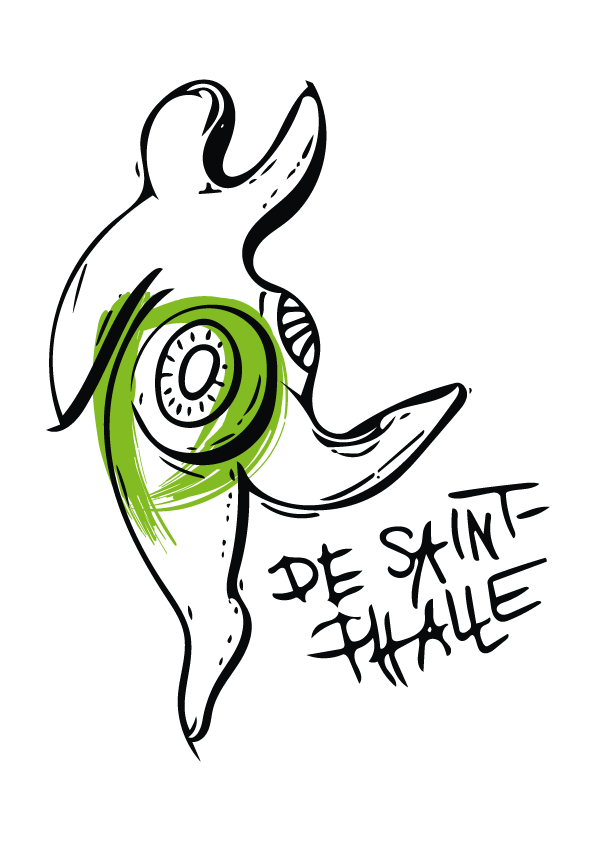 Niki de Saint Phalle (1930–2002) Swiss-French painter and sculptor who was famous for her »Nana« scultpures.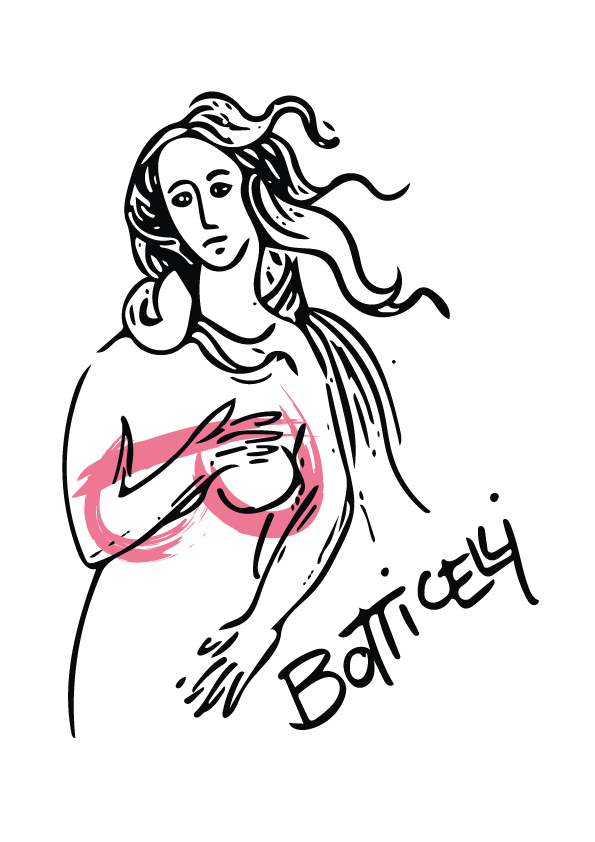 Sandro Botticelli (1445–1510) was an Italian Renaissance painter. One of his most famous works is the Birth of Venus, which is used until today as a poster girl in art and advertising. She has been the icon of Adobe Illustrator and this is the first time I drew her.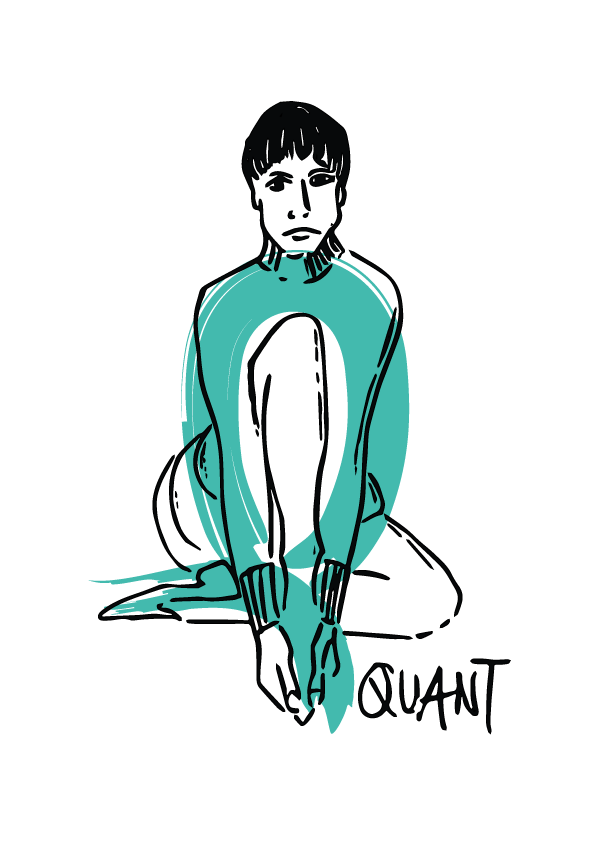 British fashion designer Mary Quant (born 1934) is credited for inventing the mini skirt and hot pants. I wanted to have women in this project – not only images of them, but as subjects.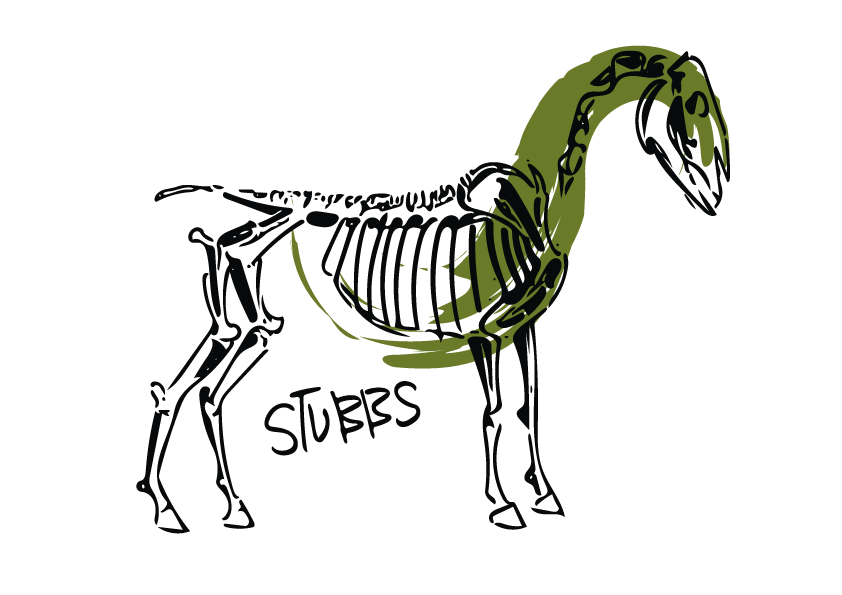 British painter George Stubbs (1724–1806) was one of the most prominent European animal painters. He specialized on horses and was one of the first painters who studied animals' anatomy in order to paint them correctly. He was teaching anatomy at the hospital of York.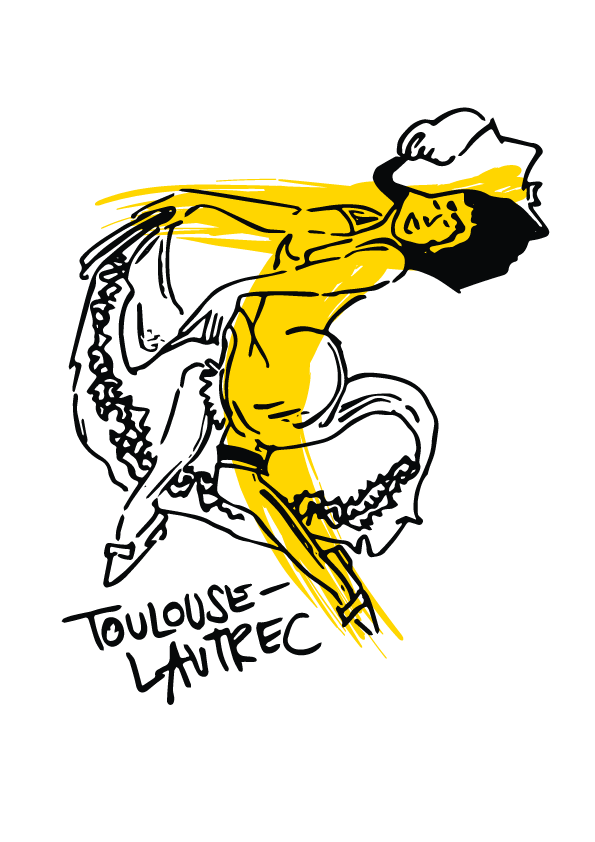 French painter Henri de Toulouse-Lautrec (1864–1901) was famous for his Moulin Rouge posters.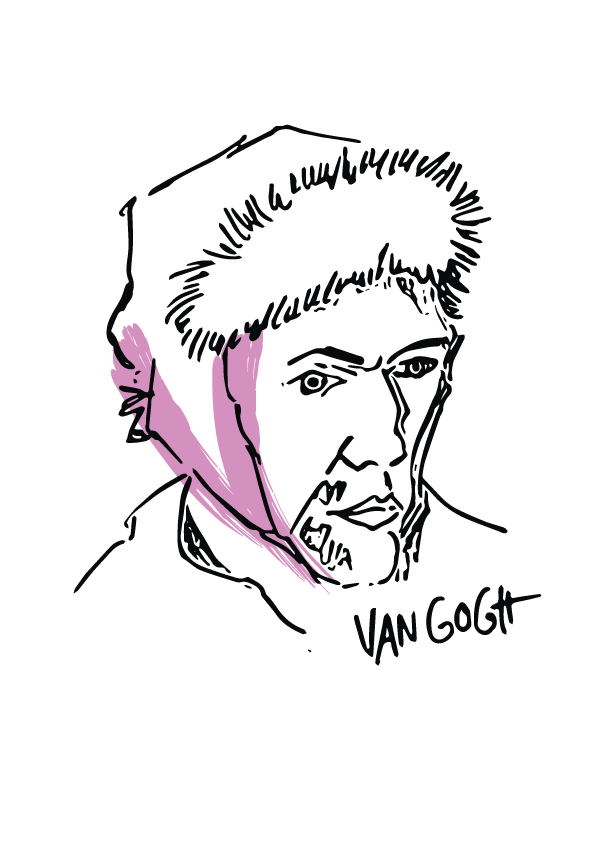 Dutch painter Vincent Van Gogh (1853–1890) was one of the founders of modern painting. His paintings are sold for millions, while during lifetime he could barely sell a handful of artworks.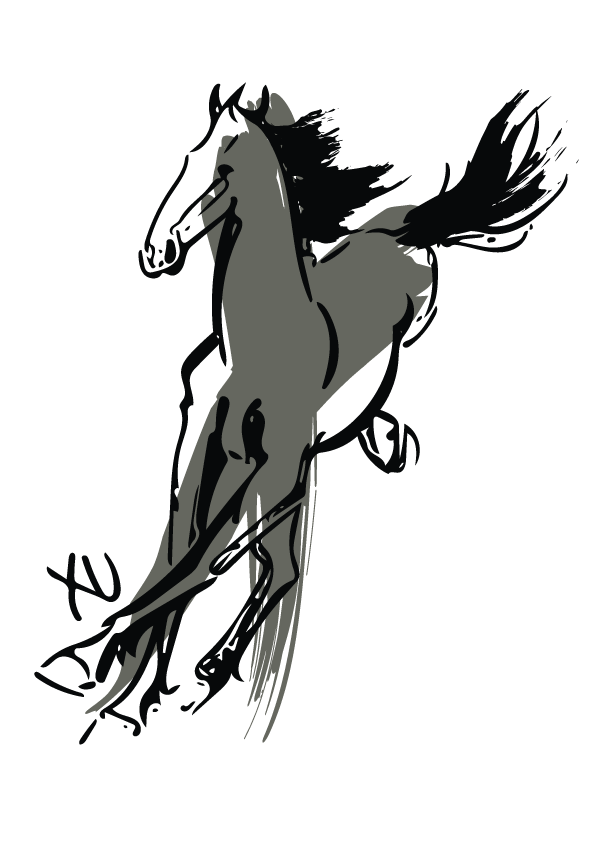 Xu Beihong (1895–1953) studied artists works in Europe and is the first Chinese painter who used western stylistic elements in his paintings. He became famous for his paintings of gallopping horses.