Cable Cars at the Golden Gate
Combined my San Francisco photos, some vector graphics and a pattern into a collage.
Let's see if I can do a photocollage in Adobe Illustrator … used Photoshop only for clipping the photos. The rest of this has been done in Illustrator. Writing a tutorial on this for »Creative Aktuell«.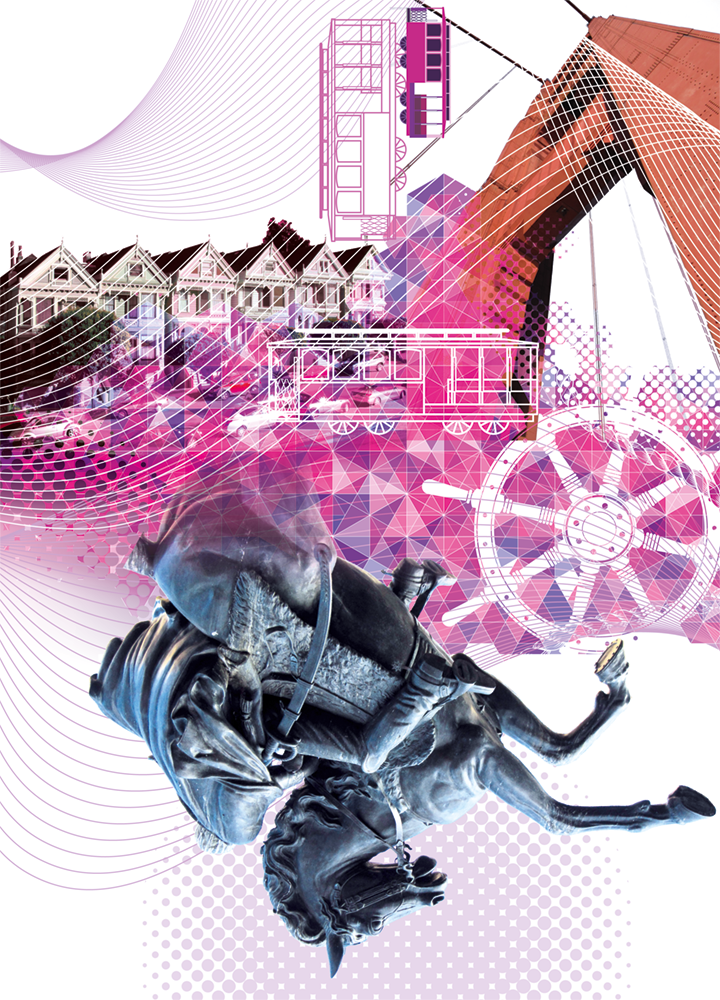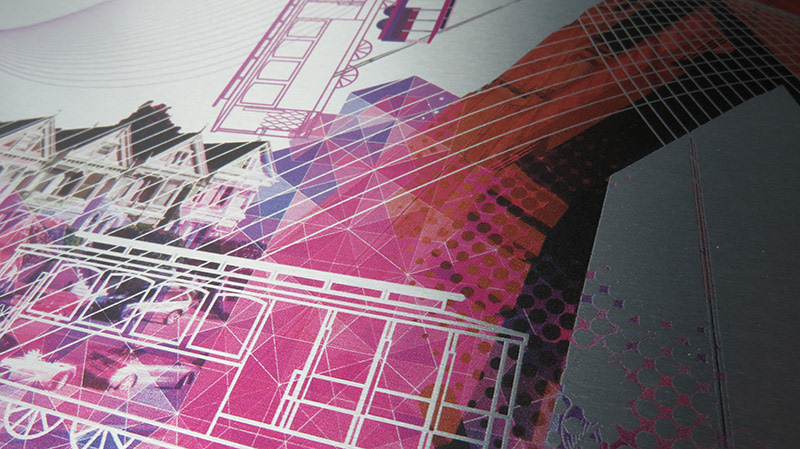 Alu Dibond print of the artwork