This started as a character design project. I wanted to create a talking frog, but not in a cartoony style, but rather something more painterly. After the initial sketches I detailed the character with water color pens and white gel markers.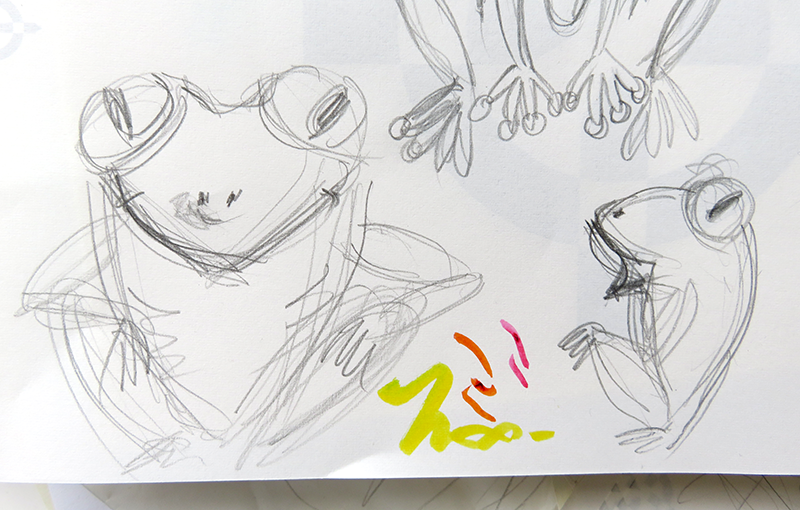 One of the initial sketches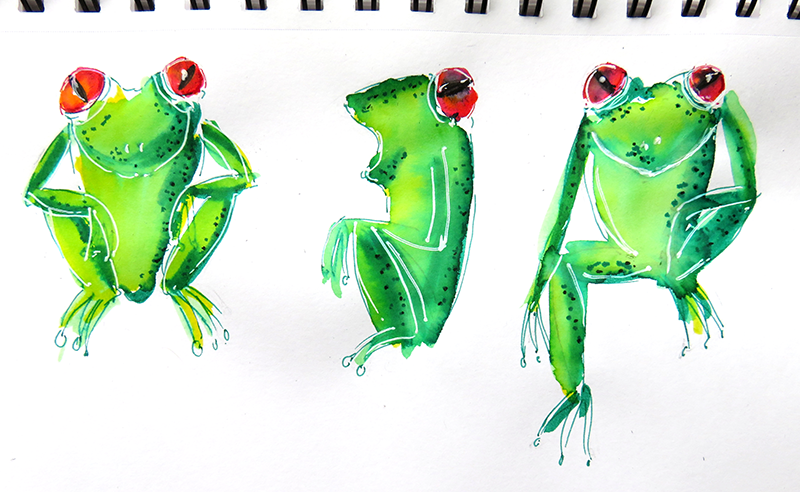 Then I wanted the same look, but as a vector graphic. I didn't want to exactly mimic that water color texture, but rather have a vector graphic that has this »transparency« about it and the same kind of linework. So here I have a frog and I can move all of its limbs just in case I want to do some animation later.