Illustration for a copy-editing service bureau. The client was looking for artworks to depict his different client base – students, small and medium enterprises as well as individuals – in a not too serious manner. 
The client's logo is a fountain pen and their color is a dark red, which corresponds to the red color that is usually employed in editing. We created the fountain pen as a character that assists people in different situations. It was important that pen tool and client are equally important in those situations and form a team. The pen's assistive role should empower the client and not mock him or her.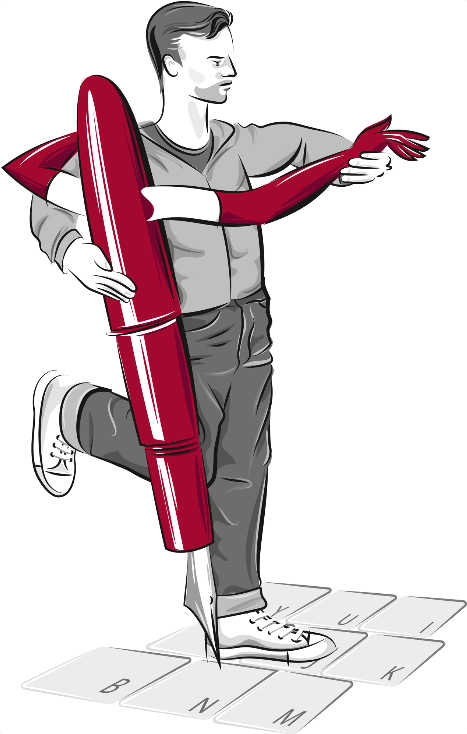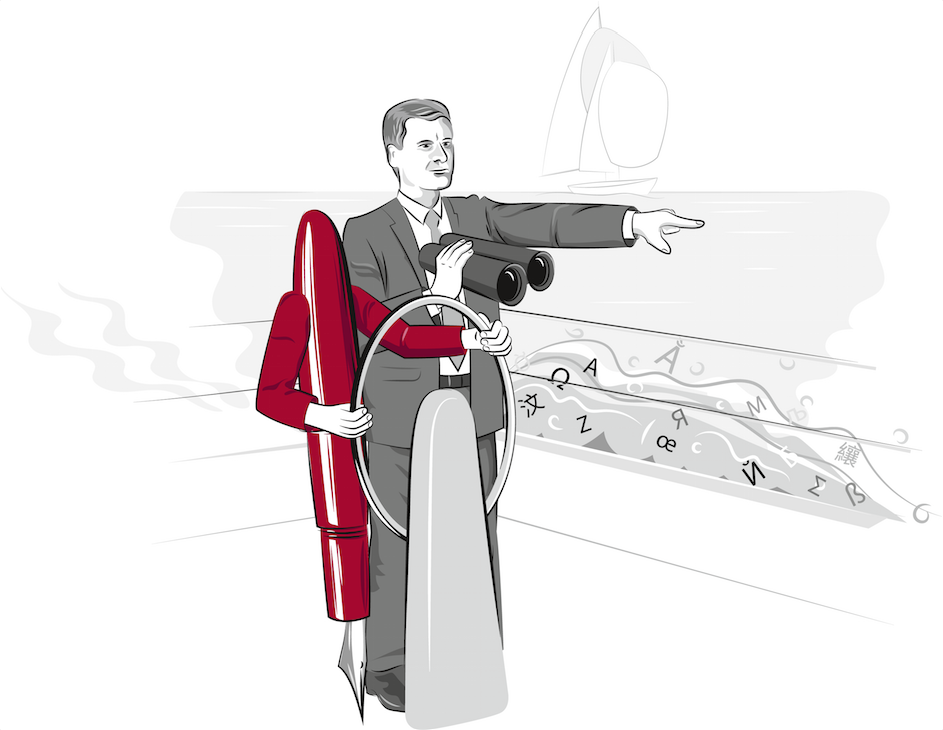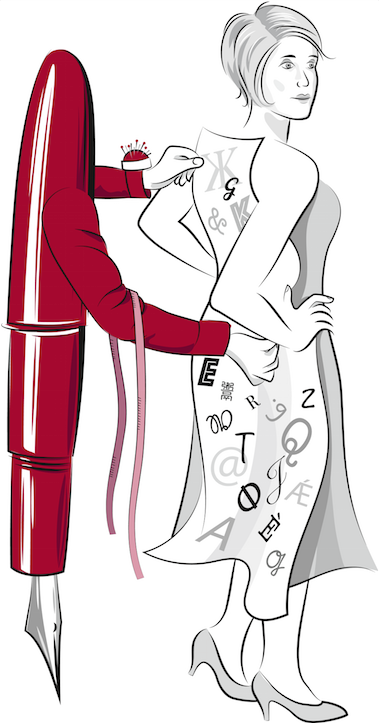 I drew lots of sketches in different media to explore different approaches starting out with the client base »students«.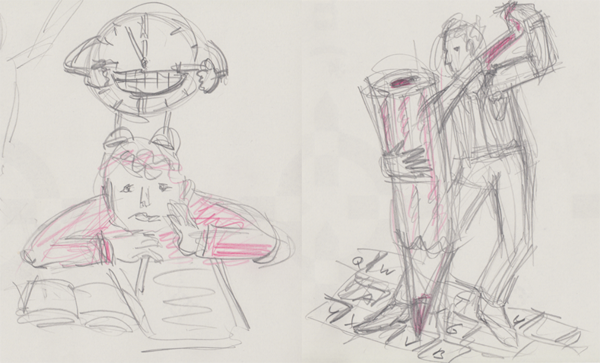 First approach was people under strain, but I wanted to show positive situations and so the idea of teamwork was born. First one was a dancing lesson for the student.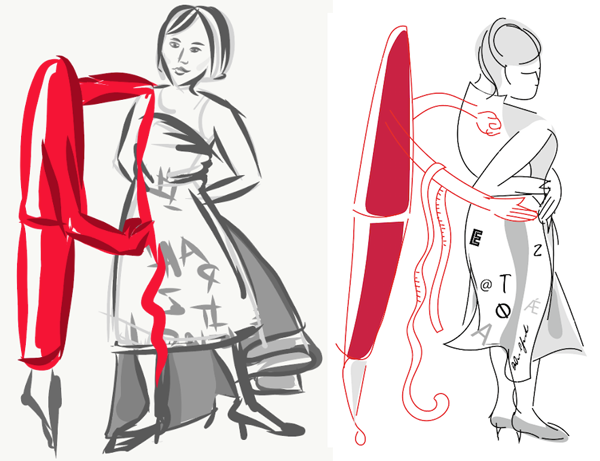 Most of my sketches started on paper. Then I took them into Adobe Draw. The final sketch for the »individual« clients was done in Illustrator (right). The final illustrations have been drawn based on several different templates of faces, body parts, clothing and tools.