I still had a sketch of a tiger lying around. And since I need lots of illustrations for my book I decided to work on it. So it became a logo.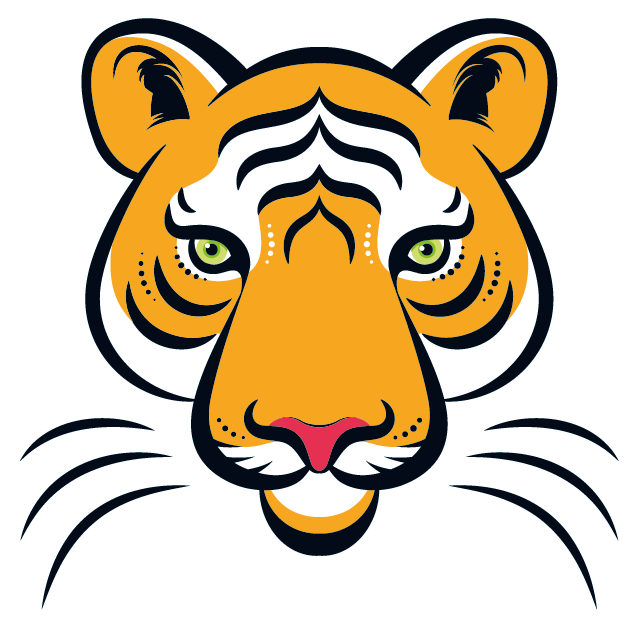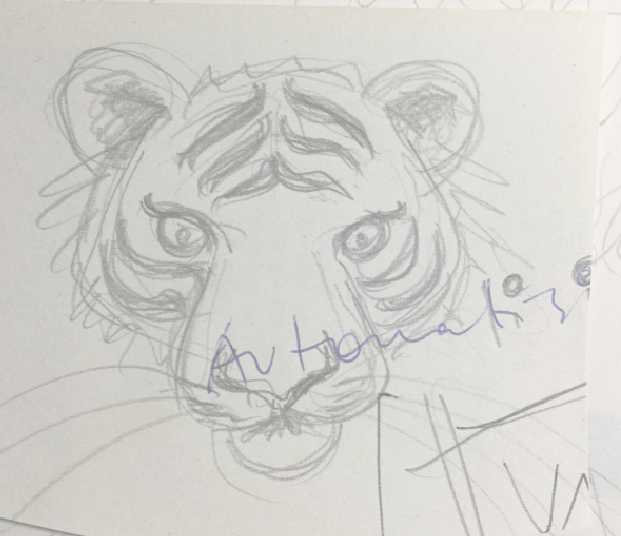 I first did some tests using Adobe Illustrator Draw on mobile to see if my idea will work with this.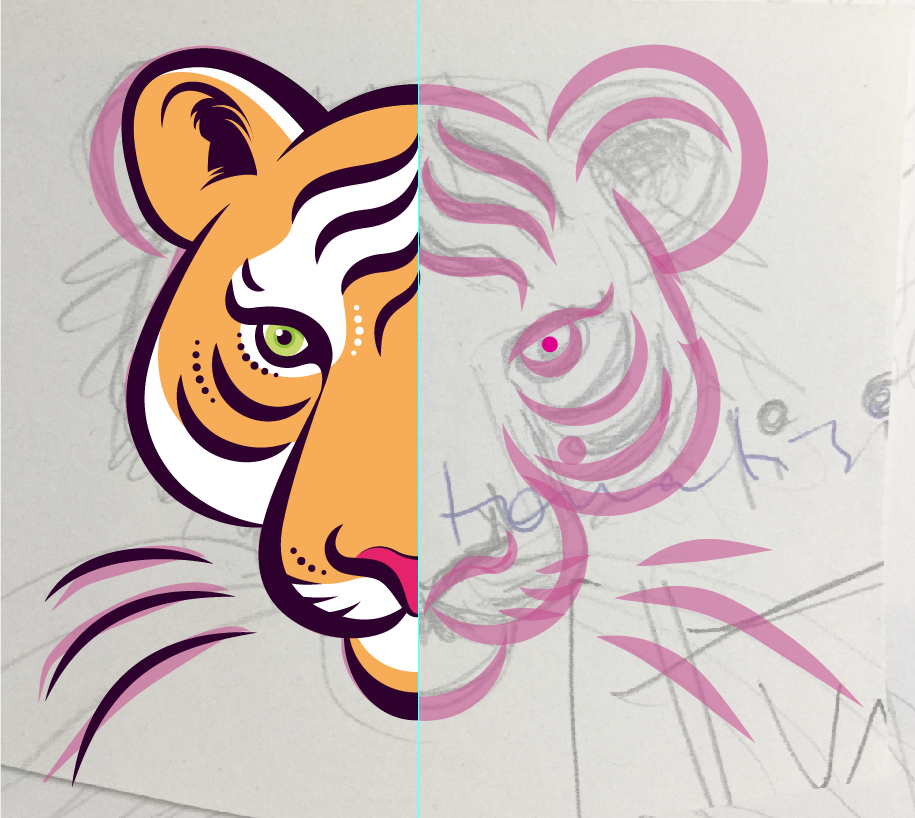 Combination of my sketches and the vector version.
After expanding the strokes there were a lot of points because of the width profiles. 
Luckily Astute Graphics VectorScribe took care of that.